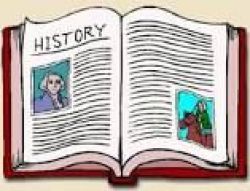 Brief History
In 1898 Cheadle Hulme was a small village with just eight properties on Albert Road from the Cheadle Road end, six properties on Station Road, on the car park side and two properties on Station Road where the Nat West Bank now stands. Mellor Road did not exist. At the bottom end it was called Market Street with a regular market. In 1910 Cheadle Hulme continued to expand, Market Street was renamed Mellor Street and was made up only to the top of the hill, with no development on the Pownall side and just a pair of semis at the top-end of the unmade Mellor Street.
Several residents had been considering forming a Conservative Club and in January 1910 a meeting was held above Waterhouses (our local greengrocer) and it was recorded, that the top of the barn above Royles Workshop (known as the Cock Loft) had been secured with a outside toilet, free from rates and taxes, plus water and heating, for a annual fee of £25. Until a drinks licence could be obtained a runner brought beer in jugs from the Junction Hotel (now the Cheadle Hulme pub). The poor runner must have been worn out by the end of the night. At that time it was male membership only.

In 1955 the club had been reconstructed (previously only the Cock Loft was covered in), it was now called the New Cock Loft. The club created a Limited Company to protect itself and the first attempt to have a lady member was defeated. With the lease nearing its end, the present land was purchased in 1960. In 1963 several members resigned because ladies were not allowed to attend the club on special occasions. In 1966 the council rescinded plans to extend Mellor Road, as it was now called, and the club looked to purchase a pre-fabricated building, a brick building considered to be too expensive. Mr William Barker undertook the task of searching for such a building and two ex Royal Air Force Nissan huts were purchased. In 1968 the building was officially opened and it was agreed that Ladies could become Associate Members. Later they were granted full membership.
In the 80's and early 90's several extensions were built making the club a brick structure as we now know it. Also in the late 90's one snooker table was taken out and the Millennium Lounge was created for members who did not wish to use the large lounge on a Saturday night, when entertainment was on.
Unfortunately in 2006 the club had a small fire which closed the club for several months while a complete refurbishment took place. We now have a pleasant and inviting club for members, guests and visitors to enjoy.